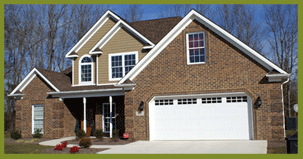 Brent and Shelly Thomas -
Bowling Green, KY
"My wife and I envisioned how we wanted our home to look. Trapper was genuine, honest, and always professional. Trapper detailed out the expenses and stayed in line with the projected costs. When we saw the finished product, it truly exceeded our expectations. He is a gifted builder, who we will recommend with confidence."


Deborah Wolkiewicz -
Nashville, TN
"I have always admired Trapper's workmanship when constucting a neighborhood or custom home. His detail is unfathomable. The term 'builder' does not do his work justice; Trapper is an artisan."


Kandice & Bill Pohlmann -
Bowling Green, KY
"We love our home so much; it is exactly what we wanted. Trapper builds a beautiful home and pays close attention to detail . We couldn't be happier!"